Six Types of Car Insurance Coverage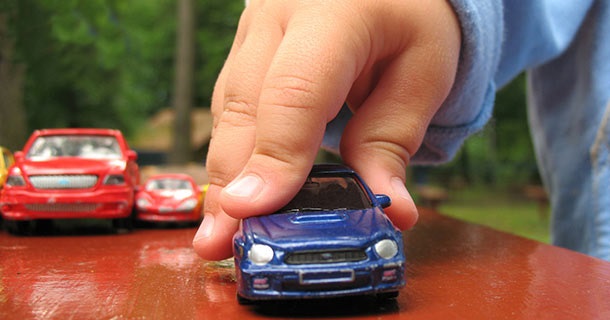 If you are interested in buying a brand-new car or intending to purchase an auto insurance, chances are that your will feel a need to know the common coverage types available on a car insurance policy. These types of car insurance coverage are there for your protection, your vehicle and passengers, if you are unlucky faced with a car accident.
The Six types car insurance coverage choices are: uninsured and under-insured motorist coverage, auto liability coverage, collision coverage, medical payments coverage, comprehensive coverage, and personal injury protection. Depending on your residential location, some of these coverages are compulsory while others are optional. Understanding the requirements in your town and the state, and the coverage of each help that you opt for can be helpful in making the right choice.
LIABILITY COVERAGE
Most state make the Auto liability coverage obligatory. By law, drivers need to obtain at least the minimum amount of liability coverage which is determined by the law of the particular state. Liability coverage has two components:
Bodily injury liability: This helps you pay for costs regarding another individual in case they receive injuries as a result of your accident.
Property damage liability: This coverage helps you pay for the loss or damage caused to another individuals property while you're driving.
UNINSURED AND UNDER-INSURED MOTORIST COVERAGE
If you get hit by a driver having no insurance, uninsured motorist coverage are helpful to pay for your medical expenditure or repairs to your vehicle, as it is there in some of the states. If you get hit by a driver who is under-insured, which is that they possess car insurance but their liability limits are not as much as to bear your medical bills. Now here is the situation where under-insured motorist coverage can definitely help.
COMPREHENSIVE COVERAGE
This coverage can help in covering damage to your car as a result of theft, hail, fire or vandalism. If your car gets hit by a covered risk, comprehensive coverage can pay to fix or replace your vehicle depending on the relative price and value. This has a deductible, which is the money you are required to pay out of your wallet before your insurer pays back for a covered claim.
COLLISION COVERAGE
If you're have an accident by hitting or being hit by another vehicle, or an object such as a barrier, collision coverage can pay to mend or replace your vehicle.
MEDICAL PAYMENTS COVERAGE
In case your family members or passengers driving the insured vehicle get hurt in an accident, medical payments coverage can pay for expenses spent on treating the injuries. Covered costs include hospital visits, X-rays, surgery etc.
PERSONAL INJURY PROTECTION
PIP or Personal injury protection, is available in some states only. Just like medical payments coverage, PIP will pay for your medical bills falling on you as a result of an accident. Moreover, PIP also covers other financial burdens coming on you due to your injuries — like child care expenses or lost income to quote some.
In some stats the Personal Injury Protection is obligatory while in others it is optional whether to obtain it or not.
OTHER TYPES OF AUTO INSURANCE COVERAGE
You also have the choice to avail the below optional coverages as an addition to your car insurance policy. In this regard you can seek the help of your insurance agent to understand what each helps cover, so you can make the right decision while trying to make the correct choice.
Gap coverage
New car replacement coverage
Rental reimbursement coverage/transportation expense coverage
Towing and labor cost coverage
Sound system coverage
Ride-sharing coverage
Classic car insurance
Various mechanisms of an auto insurance policy are present to give you and your car a financial protection in case of any eventuality.
#Six Types of Car Insurance Coverage #Six Types of Car Insurance Coverage #Six Types of Car Insurance Coverage #Six Types of Car Insurance Coverage #Six Types of Car Insurance Coverage #Six Types of Car Insurance Coverage #Six Types of Car Insurance Coverage
Relevant Post
Private Health Insurance in USA
The Top 10 Business Writing Skills to Learn Today
What Can You Do With an English Literature Degree?
Greece VS Turkey is over Hagia Sophia
Top 7 Workplace Safety Hazards in the USA
18 states in coronavirus red zone should roll back reopening
UN warns of falling vaccination levels due to COVID 19
Princess Beatrice marries in secret ceremony in front of Queen
A 33-year-old tech CEO mutilated brutally in a New York apartment
Our Social Presence
Facebook: