When You Need Private Health Insurance?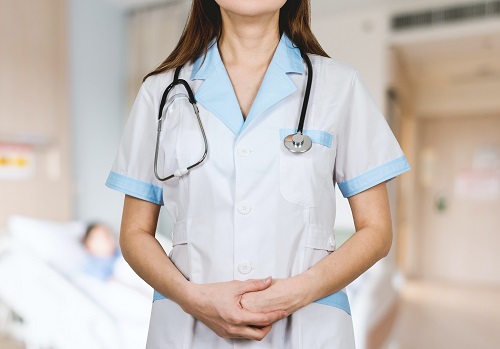 There are some situations which increase your chances for your need to buy your own private health insurance policy:
A Young Adult of or older than 26 years
As per the provisions of the Affordable Care Act (ACA), youngsters are given coverage as dependents under the health insurance policy given to their parents until the age of 26. After that, they have to purchase private health insurance policy for themselves.
Unemployed
In case of losing your job, you will be eligible to get the facility of coverage under your employer's health insurance plan as per a program named the Consolidated Omnibus Budget Reconciliation Act (COBRA). COBRA offers the qualifying employees and their dependents the choice to carry on health insurance coverage in the even a person lose their employment or has to face a cut in their work hours due to any reason.
While coverage through COBRA works for around 36 months (under some conditions), yet the expenditure to get listed in COBRA is much higher. The reason is that the previously employed person pays the whole cost of the insurance. Most often employers pay a part of healthcare premiums on behalf of their employees, but that is a privilege, not a right. That can be denied on any basis.
A Part-Time Employee
It rarely happens that part-time jobs give the facility of health benefits. A part-time job is usually any job in which employees work for lesser hours than the full-time one, which is 40 hours per week. If you work part-time, you need to purchase your own insurance plan.
Self-Employed
A self-employed person either works as a freelancer or they run their own business. A self-employed person is qualified for health insurance if they are married and get insurance under their spouse's plan. Otherwise, they need to cater to their own health insurance plan.
A Business Owner which employees hired
In case you launch a business and you hire employees, the requirement for you might be that you give them health insurance. In case, it's not the requirement, you may choose to give private health insurance with intent to become a competitive employer who has the charisma to lure the capable and qualified job seekers. For this purpose, you will have to buy a business health insurance plan, which again is also known as a group plan.
Retired (or Your Parent/Spouse gets Retired)
In the event of your retirement, the chances are that you no longer will be qualified for employer-sponsored health insurance. If you are under 65 and not incapacitated, you will be expected to purchase individual private health insurance. You will be eligible for this at the age of 65 when you can apply for Medicare.
Given up By Your Existing Insurer
Although the ACA stops insurers from nullifying your coverage plan, there are certain situations when you may be denied coverage. It's also expected that your insurance may become too costly for you to afford.
If you want to know more about When You Might Need Private Health Insurance, instant auto insurance quote, farmer insurance, and what is the process an procedure of purchasing health insurance particularly GEICO insurance, please keep reading further articles.
Relevant Post
Private Health Insurance in USA
The Top 10 Business Writing Skills to Learn Today
What Can You Do With an English Literature Degree?
Greece VS Turkey is over Hagia Sophia
Top 7 Workplace Safety Hazards in the USA
18 states in coronavirus red zone should roll back reopening
UN warns of falling vaccination levels due to COVID 19
Princess Beatrice marries in secret ceremony in front of Queen
A 33-year-old tech CEO mutilated brutally in a New York apartment
Our Social Presence
Facebook: