Top 5 Trends in the Insurance Industry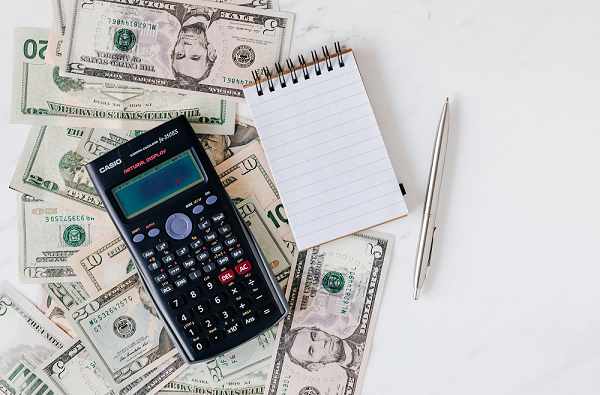 The international insurance market worth USD 5 Trillion is in a huge crisis that may prove to be a game-changer for correction. This will most expectedly start a process of re-defining "business as usual." An urgency and rush towards a "digital first" are brooding over the atmosphere which is under the greater impact of a new and more energetic but different generation of clients, automation, data, and artificial intelligence. Below is an overview of the top 5 trends in the insurance industry which are redefining and reshaping it. It is an analysis of how the digital tools are impacting the scenario with the changes that are irreversible and one sided.
Personalized Products, New Models
It is expected that on-demand, usage-based, and "all-in-one" insurance lifestyle products will become more relevant and more appropriate due to modern digital economy. Stead of the one-size-fits-all products currently in vogue, customers will feel more attracted towards insurance covers that will be more personalized and better customized.
Due to high distribution costs, the insurers are losing 80% of the premiums collected. Intermediaries will be created due to digital models, in the insurance value chain- due to their too much reliance on human effort, which in the present day is redundant and out of fashion.
Microinsurance, peer-to-peer insurance, and flexible coverage options will become better and more reasonable choices in the near future. Risk capital will go directly to the digital brands from the re-insurers. Similarly, shorter value chains will also be adjusted by the regulatory frameworks.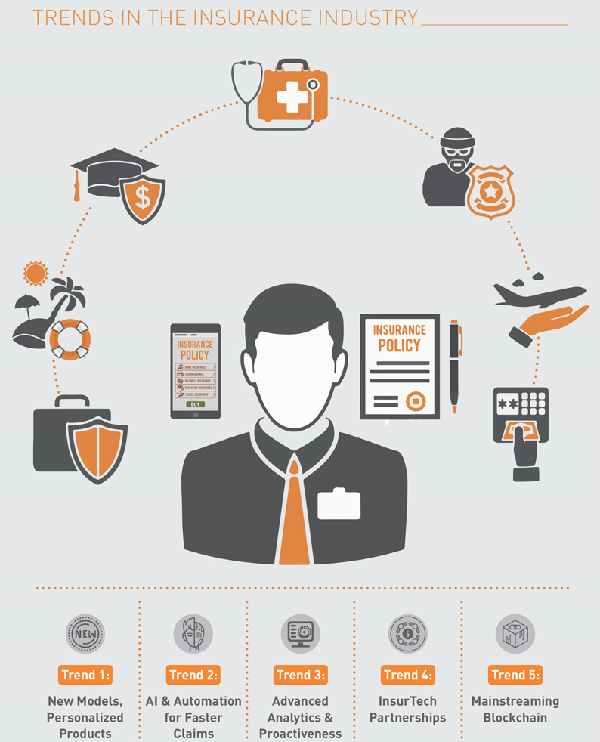 Lifestyle apps will re-define and re-make the insured-insurer relationship. Creating insight-driven offerings will become possible with Application Programming Interfaces (APIs), due to their capacity to integrate date from diverse source simultaneously. More personalized premiums, accurate risk assessments, and value on the workable basis will be made possible with better understanding and knowledge of client behavior. This will generate better brand loyalty, positive customer experience, along with minimized erroneous claims.
AI & Automation for Faster Claims
Robotic Process Automation (RPA) and AI will play central role in insurance, driven by better data processing capabilities, newer data channels, and updated AI algorithms. For instance, InsurTech company Lemonade's business model installs behavioral economics and AI as its central components. While AI bypasses paperwork and brokers, its behavioral economics skills and potentialities curbs fraudulent transactions to the minimum—which eventually saves time and energy and proves cost-effective.
Another InsurTech firm Tyche has installed an AI-infused claim likelihood model to correctly regulate the risks and profitability.
AI and automation will have bigger effect and enhance business objectives and results in cost optimization, customer experience, market competitiveness, operational efficiencies, and new business models.
Advanced Analytics & Proactiveness
Enabled by more modern sources of tech-enabled data like mobile-enabled InsurTech apps, Internet of Things, and wearables, Premiums will become much more personalized. With the connected devices market is sure to grow more in the coming five years. Property and Casualty (P&C) insurers will have the capability to collect accurate and real-time data on regarding the loss exposure of consumers as individuals. This will increase the capability of coming up with proactive response on time and in more personalized manner as opposed to automated and mechanical one.
A good instance in this regard is a Europe-based insurance company's partnership with Panasonic. Panasonic's sensors provide mobile alerts to both the customers and the insurer for fast and valued solutions of issues.
Imaging and drone technology will significantly empower insurers to get much more clear images for accurate and remote property analysis and estimations. A few leading U.S. auto insurers deployed drones to assess Hurricane Harvey's damages. An Australian insurance company was able to settle 90 percent of big loss claims within 90 days by deploying drones.
Advanced analytics will be deployed to dynamically segment users and needs, model behaviors and identify exceptions, adjust policy prices, optimize business strategies, and identify new growth opportunities. Scale can be further incorporated through automation, AI and machine learning to transform insurers into active risk managers.
InsurTech Partnerships
There has been a bigger growth in InsurTech firms in the areas of home, auto ownership and cyber insurance. Such a higher index of upward rise in progress will trigger traditional insurers to either procure technology capabilities or partner with InsurTech companies.
As a whole, it will be a win-win situation — faster results in founding tech culture will be a beneficial for the traditional insurers, while opportunities to find access to larger customer bases, funding and domain expertise will be beneficial for InsurTech companies. This will develop revenue streams and newer models for reduced operational costs and higher profitability. It will also increase and promote customer experiences with value-added offers.
Mainstreaming Blockchain
There is a need for a safe and easy data transfer across the organizations and the stakeholders due to the required bulk of customer data for processing in real time by different insurance functions.
The good thing is that more than 38 insurance and reinsurance companies have ventured into a new field called the B3i to discover blockchain applications in insurance. The beta version of a blockchain-based insurance solution was already deployed in 2018 These aforementioned trends show that new value amounting to a worth of billions of dollars can be generated for the insurance industry. The formula and the way for this is to learn how and when to tap into this potential utilizing newer as well as currently existing technological advancements.
If you want to know more about the Health insurance premiums in 2021 insurance quotes, or , instant auto insurance quote, farmer insurance, and what is the process an procedure of purchasing health insurance particularly GEICO insurance quotes, please keep reading further articles.
#Trends in the Insurance Industry #Trends in the Insurance Industry #Trends in the Insurance Industry #Trends in the Insurance Industry #Trends in the Insurance Industry #Trends in the Insurance Industry #Trends in the Insurance Industry #Trends in the Insurance Industry #Trends in the Insurance Industry #Trends in the Insurance Industry
Relevant Post
When You Might Need Private Insurance
Private Health Insurance in USA
The Top 10 Business Writing Skills to Learn Today
What Can You Do With an English Literature Degree?
Top 7 Workplace Safety Hazards in the USA
18 states in coronavirus red zone should roll back reopening
UN warns of falling vaccination levels due to COVID 19
Princess Beatrice marries in secret ceremony in front of Queen
Our Social Presence
Facebook