Speaking is a spontaneous and active process. A good speaker speaks with confidence and without hesitation. He impresses the listener with fluency, pitch, and tone of his voice, ideas, and suitable words. But sometimes, a speaker fails to impress his listeners due to some barriers to speaking effectively which are discussed here: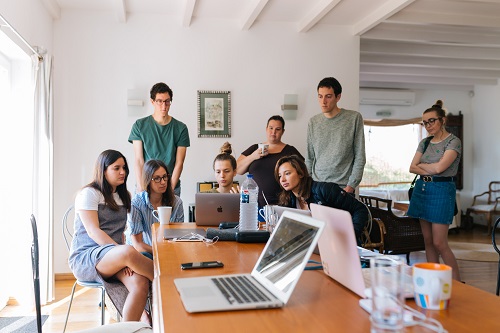 Barriers to Speaking Effectively
1. Lack of Confidence: Lack of confidence is one of the major barriers to speaking effectively particularly in English or any foreign language. Often most of the speakers fail to express their ideas confidently. They speak with pauses, and their speech lacks coherence. Their inner nervousness is evident from their faces.
2. Lack of Planning: An unplanned speech fails to impress the listeners. Often speakers do not give consideration to the subject, audience, place of meeting, and audiovisual aids. Their speech fails to produce desired results due to lack of planning.
3. Poor atmosphere: The atmosphere or setting of a speech includes the size of the meeting place, suitable light and seating arrangements, temperature, etc. the atmosphere in which a speech is delivered, plays an important role in the success of a speech. If the atmospheric barrier is not removed, an effective speech cannot be made.
4. Wrong Choice of Words: The wrong choice of words is the fourth barrier to speaking effectively. If a speaker is not careful about the choice of the words or his words are not suitable for the situation, he will not be understandable to the listeners. He may also annoy them. as a result, his image will be distorted.
5. Poor Gestures: Gestures are the movements of our limbs that are used to contribute to the impression of speech. While making a speech gestures should correspond with the words. Their excessive or improper use may mar the impression of speech and bore the audience.
6. Wrong Style: The style of speech includes tone, pitch, volume, pronunciation, speed, action, etc. if the style of speech is faulty, the speech will fail to create a good impression. The listener will not pay attention to the speaker rather ridicule him.
Need to know more about barriers to speaking effectively? Just leave your questions, if any, in the comment section below. Thank You!
Relevant Posts
Social Links