How to Increase Traffic to a Website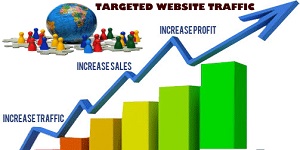 There are 5 awesome ways through which people can increase traffic to a website of their business or conglomerate. These 5 ways are described below:
1. Target Long-Tail Keywords
One of the most important ways to increase traffic to a website is the targeting long-tail keywords. When you use short-tail keywords, as most of the people do, the difficulty level of ranking them on the search engine is higher. In contrast to the short-tail keywords, the long-tail keywords are easy to rank on the search engine. It offers much higher ratio of chances to rank on the first page of search engine and thus increase traffic to a website. They put your link on the 1st page in the face of search relevant to the services and product you offer.
When your website is ranked high, it means you are getting more and qualified traffic. Now-a-days due to the voice-to-text capabilities and search engines getting more sophisticated, web surfers tend to use phrases that are more specific to their requirements when they do so online. In order to select the best keywords with higher cpc, you can use a variety of online tools available both free and paid, like Answer the Public, ubbersuggest etc.
2. Engage Online
Always remain active on pages, groups and other websites which are related to your community and business. This will help you drive and increase traffic to a website of your business. It is a real help if you are able to leave your feedback and comments on various social media posts, blog posts, engage in question answer postings. Likewise, if you are active enough to participate in the active online conversation via posting or real-time interaction about the business and industry, you can drastically increase traffic to a website that you target. In short, more engagement online with the relevant community means much bigger exposure to the community which by extension leads to more and bigger website traffic.
Make sure you put a link to your website on your various social media profiles. This will multiply the chances of your profile visitors clicking on the link which means more engagement–a necessary step to increase traffic to a website. Care should be taken to make your engagement with these channels and websites in moderate and sincere way. Avoid inserting your website links to you own comments, because in that case the artificial intelligence used by the sites for your ranking takes you as spammy which damages you online reputation as a business entity.
Remember! Increase traffic to a website must be the secondary target. The basic goal of your engagement must be sincerity and topic specific instead of collecting traffic only.
3. Guest Blog
Get engaged with some industry influencer and try to get their blog post published on your site. Likewise, you can conduct an interview with them and turn it into a blog post to publish on your site. This will help you direct website traffic in two ways—organic as well as direct traffic from their followers. This can be done via some backlinks which they will give you to promote your content to their followers and audience. This will further enhance the quality and variety of your content and will indirectly convey a message to the visitors about your active presence online.
Besides, the influencer can also facilitate you, if they want to, by mentioning your services or products whenever they give a review or publish a round-up post. Although this is a free method, however, you are required to be in good books of the influencer to able to collaborate with them for common goal of benefits to both sides.
You can use still another means—being a guest blogger yourself. Look for the business that are compatible with yours in your vicinity, who can share their audience because of their shared interests. Check with the admins of the sites and see if there are opportunities for you to contribute posts to their blog. In this way you may be able to get a backlink to your website. But be careful to make your content relevant and a positive addition to their audience. That will become more of an even exchange with no feeling of accesses to or burden for either party.
4. Start Email Marketing
Another awesome way to reach out to your clients and to increase traffic to a website is sending out promotion letters and news letters on regular basis via email. You may also make cold phone calls as well as send cold emails messages to extend the bulk of your audience. This also helps you drive traffic and hence customers to your website and business which is still another step to increase traffic to a website of your business.
Help your visitors with more specific and valuable information by providing authentic and useful links sites and pages on your website which can be more beneficial to them. Care must be taken not bombard the community with emails, or cold calls. Otherwise, you'll trouble and irritate the customers who may eventually disengage with, unsubscribe from, or delete your emails. They may also mark it as spam to permanently get rid of it.
The subject line of your email plays a pivotal role here. You need to be very smart and carful while writing your email subject line. These determine whether or not the receivers open and read your email. The logic is simple. If they never open your email, you have zero chances of traffic from there. But if your emails get opened, you get much bigger chances that this will supply traffic to the website of your busines.
5. Learn from Your Analytics
Google Analytics is a free tool to analyze your website traffic—their number, quality, frequency, time spent on the site, etc. From the insight you collect from there, you can devise methods and procedures to drive further traffic to increase traffic to a website of your organization or business. This is quite helpful in that you will be able to understand those strategies and content that attract more traffic, which aspect of the site needs alterations for improvements, and which ones should be done away with.
Want to Read more about how to increase traffic to a website ? Please Click 5 Free Ways to Increase Traffic to Website
Relevant Post
Private Health Insurance in USA
The Top 10 Business Writing Skills to Learn Today
What Can You Do With an English Literature Degree?
Greece VS Turkey is over Hagia Sophia
Top 7 Workplace Safety Hazards in the USA
Our Social Presence
Facebook: