This article focuses on a vital issue of coming up with a presentation that works. It discusses some easy tips and tricks on how to create an effective presentation. Your caliber in persuading your audience and presenting the idea in a logical, skilled and impressive manner is enhanced by the way you create your presentation. Alongside your way of presentation as well as your command of the language, the content and the makeup of your presentation plays a vital role in the decision-making of the audience about whether they should stay tuned till the end.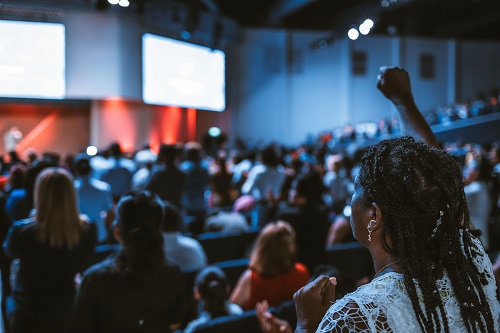 Know your subject well
Knowledge of your subject is the first and foremost thing you must focus on. What exactly is the purpose of the presentation topic? Is it supposed to deliver information, create controversy, or analyze some prevailing situation? Make sure that you write short helping notes about the topic that you can look at during your delivery.
Choose adequate words that deliver the correct meaning and relate to the topic.
Be unique. This you can do by avoiding mainstream expressions that are more frequently used, which due to their over usage, have lost their charm. Use new or unusual expressions. In that case, make sure that you explain them well, so they are not misinterpreted.
Consider the demographics of your audience
Think about the gender, age, culture, and other details that can adversely affect your choice of words, ideas, and presentation topic.
Work on your pronunciation of each word
Make sure that you can accurately pronounce every single word in your presentation. Practice your demonstration an able friend or colleague, as the case may be. Take their feedback and recommendations into consideration and make the necessary corrections.
Avoid vocal interruptions
Do not act and/or speak like a robot. It is ok to pause every now and then, but you must take care of the flow of thought. Just try to concentrate on your delivery. Avoid para-linguistic sounds like using too much "uh…ummm". It is a negative aspect which you must avoid. Not only will it bore the audience, but it also makes you look frightened, and unprepared who lacks confidence.
Thus it is imperative for a professional as well as a learner to have a grasp of how to create an effective presentation. This is the most important skill a young man must learn to excel in their academics as well as a professional career.
Our Social Presence
Relevant Post: