Best car insurance companies 2020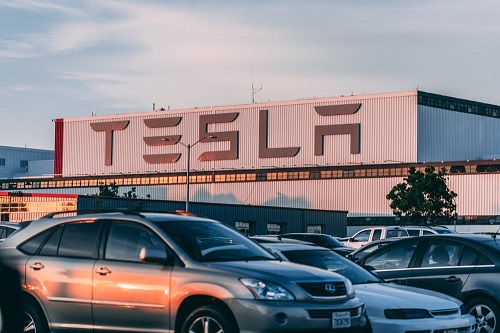 It is real excitement when go buying a new car. Cars, however, are very expensive. In order to be on safe side with your investment, you have to purchase a car insurance, which may cover your losses or damage to the vehicle if you are unlucky to meet an accident. Car insurance covers your losses and saves you from some liabilities that may occur to you as a driver.
In order to choose among the best car insurance companies, you must check the customer service reviews, financial strength of the company, price of policies and the coverage options which the company offers to the customers. Let's make the hectic stage of making the choice of insurance company easy and smooth for you.
It is most probable that owing to COVID-19 pandemic you may be working off the office from home hence driving less. Yet, it is still significant to have a car insurance. Moreover, auto insurance becomes more important rather mandator if you have financed your car and are still in the phase of paying it off.
In order to determine the best car insurance companies, we considered various factors like claims satisfaction, customer satisfaction, customer complaints scores and claims settlement ratio.
The best car insurance companies
There is a variety of and a very huge number of car insurance companies spread throughout the insurance market, but here you will get a narrowed and abridged version of the otherwise list. You may not find the auto insurance in a one-size-fits-all package. It comes in a variety of formats and packages. Your credit rating, age, and budget are the main factors that determine your choice of the insurance provider that somehow best fits your coverage requirements.
| | | | | |
| --- | --- | --- | --- | --- |
| Company | Bankrate rating | J.D. Power 2020 satisfaction score | AM Best financial strength rating | Average Full coverage yearly premium |
| Geico | 3.96/5 | 867/1,000 | A++ | $1,260 |
| Progressive | 3.76/5 | 848/1,000 | A+ | $1,910 |
| State Farm | 3.93/5 | 860/1,000 | A++ | $1,681 |
| Farmers | 3.39/5 | 849/1,000 | A- | $1,540 |
| USAA | 4.92/5 | 900/1,000 | A++ | $1,484 |
| Amica | 4.60/5 | 861/1,000 | A+ | $1,449 |
| Erie | 4.42/5 | 880/1,000 | A+ | $1,141 |
| Allstate | 3.75/5 | 858/1,000 | A+ | $1,896 |
| The Hartford | 3.76/5 | 895/1,000 | A+ | $1,572 |
| Nationwide | NA | 862/1,000 | A+ | $1,533 |
Best overall: Amica Mutual
Amica Mutual has been providing attractive coverage along with excellent customer services. They ranked #1 in J.D. Power's U.S. Auto Insurance ranking analysis undertaken 2020 in the New England region and #1 on the national lever in Power's U.S. Auto Claims Satisfaction Study of 2019. Amica has all types of the usual coverages on its list, like protection in case of personal injury and underinsured and uninsured car drives and owners, plus awesome extra offers and addons, like glass coverage and roadside assistance.
Amica's Platinum Choice Auto package is much popular and liked, containing a number of benefits, including but not limited to no-deductible full glass coverage, accident forgiveness and identity fraud monitoring. On top of all, Amica Mutual offers the top five of cheapest car insurance as listed, having an annual premium worth $1,449.
Merits
• Ranked #1 in total customer satisfaction in New England
• Ranked #1 in auto claims satisfaction study
• Free lock replacement facility for lost keys
Demerits
• No senior or military discounts
• Very local level offices
• Not available in all states
Drivers who prefer great customer services, bigger coverage and can pay a premier for that, choose Amica. Amica's policies are not the low-priced, however it out paces all the other categories available there.
Discounts
• Legacy discount for individuals below 30 whose parents have possessed Amica auto policy for not less than 5 years
• Defensive driver discount program through SafetyServe
• Loyalty discount if the record of your insurance with Amica reaches a duration of 2 years
Best coverage options: Progressive
Progressive is the top recommended option for those drivers looking for the perfect coverage policy. According seek an online quote, enquire about your required rate you are willing to pay for a care insurance policy by entering into site, and you find the coverage options on progressive relevant to the range of the price you can afford.
Moreover, shopping is made easier by the company for the drivers in the category of high-risk drivers. The company has a tool of Name Your Price for this purpose. With this such drivers can get their driving history with the usage base Snapshot program of the Progressive. This tool works via a mobile app to trace an monitor your driving mannerism which can help you get rewards in the form of discount if your driving habits are up to the mark and according to the rues recommend for roads.
Generally, Progressive's rating is much higher. In the U.S. Auto Claims Satisfaction Study of 2019 by J.D. Power, the company was awarding a rating level of 3-stars. Moreover, it was given a high rank in quite a few regions on the basis of the U.S. Auto Claims Satisfaction Study of 2019 by J.D. Power.
Merits
• Parts and Custom equipment coverage
• Gap insurance is given
• A tool for Online rate comparison is available
Demerits
• Rates are Expensive in contrast with other providers
• Insufficient claims handling
Best cheap car insurance: Geico
In the analysis of top car insurance companies, Geico constantly came up with a tendency to offer the minimum prices. It ranks at #2 on the list thus prepared. Its average annual premiums amount to a sum total of $1,260.
As a Berkshire Hathaway company, Geico has been ranked as the highest AM Best financial rating and second highest market share, that is 13.8%, in the United States of America. The company got the label of a three-star rating in J.D. Power's U.S. Auto Claims Satisfaction Study of 2019, with being ranked as the best car insurance company in three regions in J.D. Power's U.S. Auto Insurance Study of 2020.
Since its inception in 1936, Geico basically offered insurance to federal employees and military members exclusively. It kept on extending its borders and today, Geico has spread its insurance products in a wider area and big number of workforce is at work in there. Its employs comprise of more than 40,000 people.
Merits
• Automobile equipment discounts
• Affordable rates
• Top rated mobile app
Demerits
• Limited local agents
• No replacement cost coverage option
• Few optional coverages
Best for customer service: Allstate
Allstate was initially launched in 1931 as a division of Sears, Roebuck and Co. Since then it has offered high quality customer service to myriads of motorists in the U.S. In the J.D. Power U.S. Auto Insurance Study 2020, Allstate was ranked among the top auto insurance providers in most U.S. regions earning top billing in the Florida region. Allstate still efficiently operates local agencies in all 50 states along with Washington, D.C. It has efficient and dedicated representatives available to assist you make a claim or buy more addons and coverages.
Allstate is expensive and costly as compared to some other car insurance companies—$1,896 per year— which is because of the limited discount offered to the customers. However, the company repays in terms of quality of services and amount of satisfaction. This Allstat becomes attractive, though expensive as it ultimately throws in plenty of value for what you're paying for—customer facilitation and satisfaction.
Merits
• Good mobile app and online tools
• Available throughout the U.S
• Discounts for teen drivers
Demerits
• Little optional coverages
• Claims satisfaction rating is below average
• Lesser discounts
Best if you want a local agent: State Farm
Selling its first automobile insurance policy in 1922, State Farm has progressed so much that now it offers products via 19,000 agents assisting and providing services to +80 million policies holders.
State Farm has a long list of health, life, automobile, and property insurances, along with investment and banking products. But what makes State Farm unique is the traditional and simple approach towards offering local, committed agents to look into your requirements.
State Farm got an excellent rating of three stars in U.S. Auto Claims Satisfaction Study by J.D. Power 2019. Thus, it was labelled as the top raking best auto insurance provider in Mid-Atlantic regions and New York in U.S. Auto Claims Satisfaction Study by J.D. Power 2020.
State Farm earned a three-star rating in J.D. Power's 2019 U.S. Auto Claims Satisfaction Study and was ranked as the best auto insurance provider in New York and the Mid-Atlantic regions in J.D. Power's 2020 U.S. Auto Insurance Study.
A State Farm has, on average, $1,681 annual policy. Though the company isn't the cheapest of the best auto insurance companies, even then they are strong when there is a case of quick resolution of claims and deliverance of customer satisfaction.
Merits
• High rating of claims satisfaction
• Nationwide Availability
• Wide range of discounts
Demerits
• Rates are average
• Optional coverages are very Few
• No discounts for military and/or veterans
Best for military families and veterans: USAA
There is no better auto insurance company than USAA for in-service military personnel, retired ones and their eligible family members. USAA compares its car insurance coverage to make it proper according to the requirements of military members with discounted rates if their annual mileage is low. They give a big discount ranging up to 60% for the vehicles and cars that are dumped and stored. Its premium is the third lowest which is $1,484 annually.
USAA offers a complete portfolio of financial products which include savings and checking accounts, retirement accounts and investment products. USSA is rated exceptionally high, has been continuously given the top ranking among the best insurance companies present in the market. USAA received a five-star rating in U.S. Auto Claims Satisfaction Study of 2019 by J.D. Power.
Merits
• Efficient mobile and online tools
• Best ratings in customer service and claims satisfaction
• Nationwide availability
Demerits
• Quotes are available to the members only
• Limited to military families and veterans
• Violations of recent billing-related regulations
Best for young drivers: Erie
Erie has made travelling much easy for the young drivers, along with a lot of incentives that can add to the mental peace of their parents too. The insurer has to bear the cost of $1,141 which is the lowest in the market.
Erie policies comprise of rental car coverage, road side assistance. They help you pay up to $350 for your personal belongings that get damaged in accident. Similarly, the standard policies cover up to $500 per pet if they sustain an injury as a result of some crash. Moreover, it also pays up to $75 for locksmith assistance if you have the comprehensive or collision coverage plan. Parents of unmarried children can also benefit by getting a saving of 20% if they add them to the auto policy they carry currently.
According to J.D. Power 2019 U.S. Auto Insurance Study, Erie could secure only an average rating of three stars.
Merits
• Standard policies entertain roadside assistance
• Ranked #3 in auto claims satisfaction
• Better rates for young drivers
Merits
• Doesn't offer good student discounts
• Available only in 11 states and Washington, D.C.
• No mobile app
• No legacy discounts
Best for drivers aged 50 or above: The Hartford
The Hartford extends its services to all states and Washington, D.C. There is a long list of auto coverages that it offers in partnership with AARP. It provides the facility of one-stop shopping for working seniors, giving insurance for, boats, ATVs, golf carts, classic cars, snowmobiles and RVs.
The Hartford's Advantage Plus auto plan has various benefits and incentives like accident forgiveness, emergency expense coverage, hybrid vehicle discounts and a disappearing collision deductible in case of not filing a claim. The Hartford was rated as a three-star company in U.S. Auto Claims Satisfaction Study of 2019 conducted by J.D. Power. Although it is expensive than the average market prices at $1,572 per annum, it has some extra benefits to offer which are much better than the other insurers in the market.
Merits
• Better claims satisfaction and customer service
• Classic car, ATV, RV, and boat, coverages
• Collaboration with the AARP
Demerits
• Online tools are not updated
• Only available to AARP members in some states
• Mobile app is non-responsive
Best for those with poor credit: Nationwide
Nationwide gives standard coverages that have a long list to count, coupled with excellent extra coverages. These include vanishing deductible and accident forgiveness. Its pricing is average—cost of car insurance is $1,533 per annum.
The excellent rating of mobile app of Nationwide facilitates you to pay your bill, file a claim, and contact roadside support using your Android Apple device.
Merits
• Affordable prices
• Local offices
• SmartRide usage-based program
Demerits
• Claims satisfaction rating is far below average
• Not available in all states
• No homeowner discounts
Best for comprehensive coverage: Farmers
You can find all the required standard auto insurance offers on Farmers Insurance, which comprise of comprehensive, collision, medical payments, liability and insured and uninsured motorist coverage.
Farmers review quite satisfactory feedback and reviews from customers. Thus, this got a three-stars rating in J.D. Power's 2019 U.S. Auto Insurance Study. It has a pricing much alike with Nationwide's.
Merits
• Top rated mobile app
• Easy claims process
• Alternative fuel discounts
Demerits
• Lower than average claims satisfaction ratings
• Lower than average customer satisfaction ratings
• No loyalty discounts
More about Car Insurance
Find out more about the car insurance policies and how to make prudent decisions to Purchase Coverage during your purchase. Also find about What should you look for when shopping for car insurance?
Relevant Post
8 Things to Know about Auto Insurance
6 Types of Car Insurance Coverage
Private Health Insurance in USA
Our Social Presence
Facebook