This article focuses on the skills in interview and the art of how to make your skills stand out in a job interview. Below are some tips discussed, which are essential to understand the tricks of success in securing a job position for yourself. You find a detailed account of the killer skills in interview which are sure to get you the position.
Skills in Interview
1. Match your Skills to the job
Make a thorough analysis of the job listing, giving attention to the required skills—hard and soft—specified in the job description. Harmonize your resume' and cover letter to meet the requirements. jot down the required skills in interview.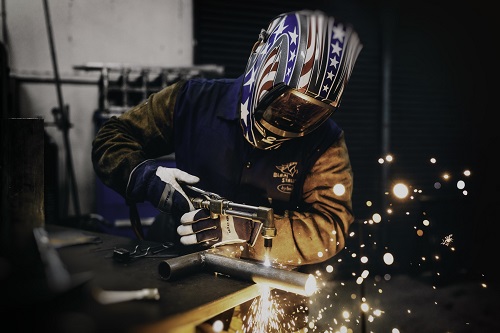 2. Get yourself familiar with other In-demand Skills in interview
Communication like various other soft skills may not be directly demanded in the job description, yet they are much sought-after skills on every level and for every position.
3. Use Job Interview to Your Advantage
Job interviews provide you a chance to demonstrate to your interviewer your verbal communication skills vital for success, rather than just claim to possess them. Thus prepare for the interview, practice some most expected questions and answers in advance, and don't be reluctant to pauses before responding to their questions. Similarly, confidently ask for any clarification about the questions before you answer. This will minimize your chances of give the incorrect answers. Additionally this technique will boost your confidence level.
4. Don't Stop When You Get the Job
In order to leave a permanent impression on your boss as well colleagues, use communication skills at work. You will have may opportunities to demonstrate your communicative power ranging from participating in a company meeting to talking with a client. The only tip for this is to never stop giving a show of your communication skills in interview.
5. Practice Good Nonverbal Communication
This pertains to displaying confidence. Work on developing confident posture while sitting or standing. Standing straight, and warm handshake with a fresh and energetic eye contact are the clues to your confidence. Remember the old formula that your first nonverbal impression is either a great beginning or a quick ending to your interview.
6. Do not Talk Too Much
Do not talk too much during interview session. It is a pitfall as too much talk may prove damaging and unfriendly to your success. Telling more than what is required could be read as your blunder. People often ramble in answering interview questions when they have not made preparations beforehand. This is the slip-up which often talks you out of the position.
7. Do not Be Too Familiar
Do not take the interview as some informal and socializing activity. Rather take it as a professional talk about formal business. You are not there to make friends. The more you can do is to sort of mimic and copy the demeanor and manner of the interviewer in terms of formality, and language. Never exceed beyond this point. Keep your limits and speak and behave in a style in which the hiring personnel speak. Make sure you do not lose courtesy and formality. Adding energy and enthusiasm into your interview is a vital and plus point. Do so by asking relevant questions without overstepping your status as a candidate. You are not the boss; rather you are candidate who is looking for work. The bottom line is to be inside the interview session without ever dominating the interview session.
8. Use Appropriate Language
Use courteous and formal language in your interview session. Remember! You cannot afford taking risk of using informal and non-professional language. Avoid using any inappropriate words. Never refer inappropriately to age, politics, race, religion, or gender. These topics very quickly send you out of the door as well as the competition. The bottom line is that any love or hate story which you generate for yourself in an interview session is actually generated by your language. Try to be master of your language; never let your language be your master.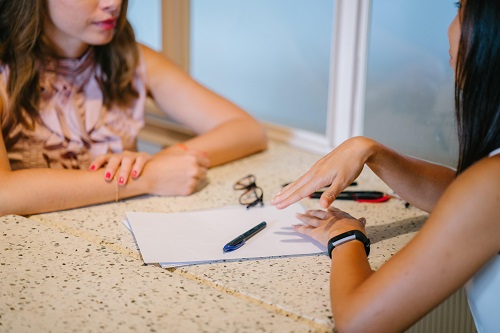 9. Do not be Arrogant and Cocky
Your behaviour and attitude decide your value as a candidate. It is your attitude that plays the main role in your success during an interview. Keep a balance among your confidence, professionalism, and modesty. One should not be at the cost of the others. Whether it is a face to face meeting, or a presentation, you must keep balance. Bing arrogant and over-confident is as bad as being reticent and too much reserved.
10. Be Careful with Answering Behavioral Questions
Much care is required in answering interview questions that are meant to assess your behaviour. Sometimes, they ask you about a time when you did something. Be careful! They are asking you behavioral interview question. Such questions are especially designed to provoke as well as dig out your behaviour in the past. Do relate your example to the logical event. If you fail to do so, you are not answering the question. Likewise, you are also missing a chance to capitalize your abilities. You are missing a chance to talk about your skills.
11. Asking Questions
The hiring personnel often invite some questions from you at the end of the session. This is meant to estimate your interest and abilities. In such a situation, candidates most often answer with "No". This is a wrong answer. Always be ready to ask questions. This gives an impression that you know about the art of interview. Additionally, this skill unfolds your interest in the affairs and working in of the organization. Make sure you prepare, beforehand, a few impressive and thought provoking questions. You can do so by reading about the firm and by speaking to the insiders. Likewise, you may extract questions form your interview session. This is a powerful technique because it reflects your powerful listening skills, which is another powerful aspect of your communication skills.
12. Work on Your Answers
Appearing for an interview is synonymous with your claim of you being the most suitable candidate for the position. Make this claim believable for the interviewer. Give them the confidence to believe that you are the right person for the job. Prepare carefully planned answers to the most likely and most frequently asked questions.
Need help for this? Explore the ewrite29.com for more content. Here you will find valuable insight to the required topics. From ice-breakers ("Tell me about yourself") to the nitty-gritty ("What's your biggest weakness?"), ewriter29 will help you plan your answers by displaying your skills and zeal for the job under discussion.
Our Social Presence
Relevant Posts
https://www.ewriter29.com/skills/communication-skills/speakingimportance-of-speechpurposes-of-speech/
https://www.ewriter29.com/skills/communication-skills/communication-skills-in-your-cv-or-interview/
https://www.ewriter29.com/skills/communication-skills/which-jobs-require-communication-skills/
Facebook