Emphasizing Communication Skills in CV or Interview | Resume'
This articles offers a description of emphasizing communication skills in CV or Interview. You may a lot of capabilities and skills which have a bigger value in the workplace. But because you do not know that art of emphasizing communication skills in your CV or Interview, you may not find it easy to get into your well cherished workplace.
While you draft your Resume and/or CV, assess the job description carefully. Review person specifications with a special attention to any requirement of communication skills. Make sure you best reflect these skills in cv by referring to the real life events where you have used your communication skills superbly. Your claims must have a support of evidences behind them.
Employers always look for opportunities to evaluate the manner in which your communication skills have ever been used in your previously played roles, or in your academics.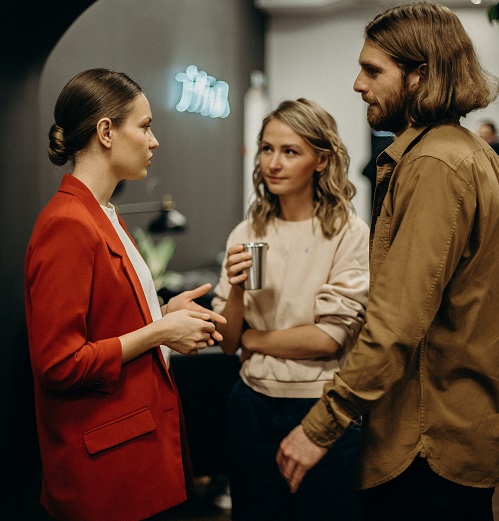 Discuss your communication skills, during the interview, with respect to some task or project you undertook and completed at work or during your academic career, and how you utilized these soft skills to work in the team with a target and time bound outcome.
Make sure you come up with answers that are benefit-focused and objective-based, with nothing irrelevant and out of the track.
In order to attain this, you must highlight your ability to have effectively communicated with your fellows and partners, and go on to say what benefit this had, like extracting something positive and beneficial from a negative and bitter experience with some customer.
You can draw on a variety of available examples, but you must make it certain that these are clearly shown and highlighted in your CV, and that you elaborate them convincingly during interview.
If you are interested in reading about Speaking Skills, please see my other articles regarding the subject.
Please don't forget to leave your valuable feedback regarding skills in cv in the comments section at the end of this article!
Our Social Presence
Relevant Posts
https://www.ewriter29.com/skills/communication-skills/speakingimportance-of-speechpurposes-of-speech/
Facebook