This article focuses on the fundamental issue of interpersonal skills. As a young guy you must have asked this question from your peers, seniors, or even yourselves, as to why are interpersonal skills important? Is not it enough to have technical caliber regarding the job you are supposed to perform? The answer is a big 'NO'. The discussion below clarifies the issue.
Why Are Interpersonal Skills Important?
People use Interpersonal Skills all the time on daily basis. These refer to how you act and interact with others in professional and formal settings. A question arises here as to why are interpersonal skills important.
The importance of Interpersonal Skills gets more value when you make a transition from academic into the professional world of job or work.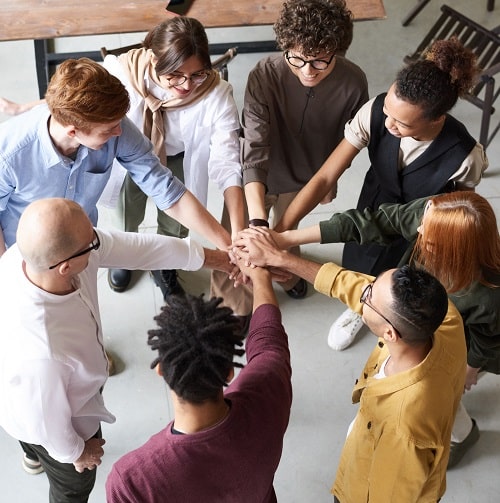 Interpersonal Skills are the high-value and highly sought-after by the hiring people. Thus they prefer those candidates who possess strong Interpersonal Skills. They constantly look for the candidates who have the spirit of collaboration and team work, who are powerful communicators, and who have the capacity to maintain good relationships with co-workers, team members, and clients.
Collaboration, self-confidence, and positivity are all interpersonal skills that sell like hot cakes.
Everyday business, without interpersonal skills, would be very difficult, because no aspect of work can be carried out successfully if you do not involve the role of communication.
Many tasks involve Teamwork, collaboration and interaction with a variety of people. For this purpose, interpersonal skills attain vital importance to make these happen.
Even if you are connected with some technical job, like an IT related role, you will need to interact with your customers, clients, and colleagues on regular basis, mostly conveying complex information or having to listen to their requirements with empathy and focus. Having tremendous technical capabilities on your resume perhaps may not necessarily be all that is needed to get you the job position.
During a job interview, recruiters will tend to gauge and assess as to how the candidate's interpersonal skills match with their requirements. They will mostly take their decision to recruit on the basis of whether you have the required interpersonal skills to successfully function in the workplace.
If you are interested in reading about Speaking Skills, please see my other articles regarding the subject.
Please don't forget to leave your valuable feedback in the comments section at the end of this article titled why are interpersonal skills important!
Our Social Presence
Facebook
https://web.facebook.com/ewriter29/
Relevant Posts
https://www.ewriter29.com/skills/communication-skills/speakingimportance-of-speechpurposes-of-speech/
https://www.ewriter29.com/skills/communication-skills/steps-in-preparing-a-presentation/