How to Make Money Online | How to Make $100 in a Sigle Day
There is a variety of different ways of how to make money online. If you want to earn money online in your free time, see the following 5 strategies through which you can easily earn up to $100 or even more in a single day: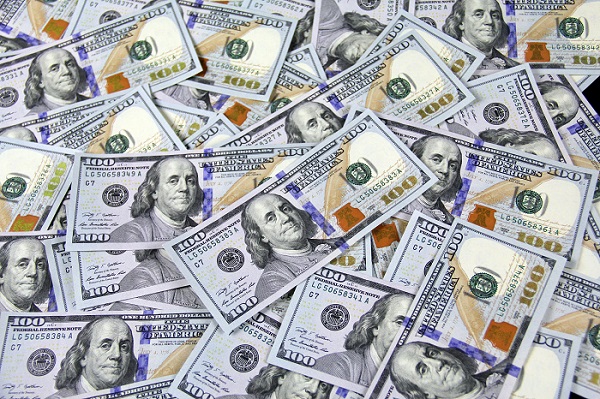 Google AdSense
Monetizing your website by using Google Adsense is the first and perhaps the best way of how to make money online. With this income-earning method, you just sign up and in return Google sends you a code which you have to copy and paste into your website in its specific place. The rest of the job is done by Google itself.
Google displays its different commercial ads and whenever a visitor to your sit clicks on that ads and/or makes a purchase, get paid according to the cpc. The higher the cpc, the higher you get paid. In the beginning it may not be up to $100, but with the passage of time and increase in your website traffic, it comes easily and for sure.
Keep in mind that if the content on your site is about financial products, you may earn more and quick. But if it is in a different niche like fashion, food or other niche, it may take a little longer for the ads to pay off.
Text Links
The second method of how to make money online at the rate of $100 per day is through text links. If you don't know about the text links, see any article on the web and you'll find some words or chunks of words clusters highlighted. They contain links to other pages. When you click on them, you are taken to another webpage.
There are a dozens of companies and businesses that pay $100, $200, and even $1,000 or more if you give a link from your website to theirs sites or products.
The bad news, however, is that google doesn't like this. To sell text links is against Google's terms and conditions of business. And if you do this consistently, your website is going to suffer a lot.
Thus, this isn't a good idea for a long-term monetization strategy. So it is advised to do so but only every once in a while. Never be greedy to overdo it. Or you'll have to regret a lot. The bottom line is that this is not a safe way of how to make money online.
Sponsored Posts
A company will pay for the sponsored post in which you'll write about their products, services, courses etc on their own websites. This is a better option for making even more dollars online. Thus you can keep jacking up your rates over time, if you prove to be a quality writer.
How much can you earn? Blogger Alexis Schroeder earns $3,000 per month via sponsored posts. Nevertheless, you can earn a lot more than this if your traffic is higher. Hence this is also one of the ways of how to make money online.
An advice here is that if your are interested in earning through the sponsored posts, try to write for the businesses you can trust. If the product or services you are promoting isn't in line with your personal values, don't do it. The reason is that you won't be putting your heart into the text, thus will fail to gain the confidence and trust of your readers.
Affiliate Marketing
This is the most exciting perhaps the easiest way of how to make money online. Affiliate marketing is one of the most attractive and the best of lucrative strategies to make money online. Just add affiliate links to your website, and wait and watched your income surge in a big way in just a short period of weeks.
In the niche of financial planning and services, affiliates comprise of businesses and firms like online banks, online brokerages, and financial tools. Such companies give lucrative payments if you're willing and successful to promote them through your blog writing skills.
Remember that there is a variety of companies who will pay you up to $100 per conversion which is not very difficult task in the first place.
Display Ads
Still another way how to make money online is via display ads. Display ads are quite identical to Google Adsense. The difference is that the website visitor is not required to click on the ad to generate money for you. With display ads, you can earn money based on the impressions or number of times your ads are seen and viewed by the visitors. For this purpose, these ads will prove much beneficial with the growth of the traffic to your website.
Popular
Top 5 Trends in the Insurance Industry
Princess Beatrice marries in secret ceremony in front of Queen
Follow Us