This article is about listening skill in communication, its definition, purpose, and process. Accordingly, it explores the topic in detail to enhance comprehension and concept of the reader.
There is much power in listening. Therefore, good listening is necessary for success in professional life. Moreover, a good listener is more liked, more influential than a one-way speaker. It is said that every successful businessman is a good listener. Thus, good listening is essential in business. But this listening is dynamic rather than passive. One responds in harmony with speaker and guides them in the direction that is mutually beneficial.
Listening and Hearing, however, are two different things. Hearing is the physical process of sound falling on one's ears. While listening involves the brain, draws attention to the subject-matter, and makes sense of the talk. Similarly, hearing is through ears and listening is by mind. Intelligent listening requires, focus, openness of mind, constant mental classification and association of the heard message, and taking notes either mental or written.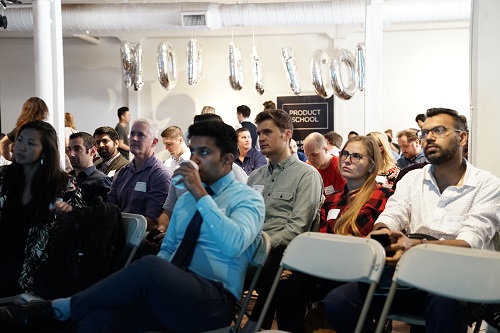 PURPOSES OF LISTENING SKILL IN COMMUNICATION
To gain new information
Throughout our life time, there is lot of different information that becomes part of us through the spoken words. Lectures in class, for example, can supplement and clarify a textbook. Likewise informative training and instructions give new employees a background knowledge about the company. In the same manner, persuasive statements to client give both information and reason for buying. Hence, new ideas are received daily, via the oral medium, if one listens.
To question and test evidence and assumption
When a speaker presents a message, much of what is said consists of facts or options. Good listeners or those with excellent listening skill in communication test those facts and opinions against assumptions, and then question the speaker.
To be inspired
Sometimes people listen for getting inspiration. For this purpose, they listen to their ideal political leader, or to their ideal business tycoon. Likewise, people listen to their boss, and listen to information they already for the sake of inspiration. The key notes of any meeting or speech, and their rousing kick-offs always remain in the mind and inspire the listener.
To improve communication skills
Role models and mentors are valuable for young people entering the professional world. Accordingly, if one's role model is also an effective communicator, one always wants to listen to him/her. Besides, there are other excellent ways to study communicators by attending meetings and listening to speeches or even listening to the prominent speakers on television.
PROCESS OF LISTENING SKILL IN COMMUNICATION
Listening is an active process that involves attending, understanding, remembering, evaluating, and responding.
Attending
Attending is the process of selecting the sound waves we consciously process. Thus the listener can increase the effectiveness of attention by getting ready to listen; by hearing the person out before reacting and by adjusting his/her attention to the listening goals of the situation.
Understanding
This involves decoding and absorbing what you hear. The speaker's frame of reference may be quite different from yours, so you must try to determine what the speaker really means. Hence, paying attention to nonverbal cues often increases the accuracy of your interpretation.
Remembering
Listening skill in communication serves a greater purpose if the message is to be recorded for its useful life. To aid one's memory, one may take notes or create mental pictures, for example when an address is being explained. But written notes may sometimes embarrass the speaker and disturb his/her communication. So being a listener, you need to be much careful. Because, if you confuse the speaker by putting him/her on the alert, you will not be able to find the valuable data that you need.
Evaluating
This involves forming an opinion about the message. Likewise, sorting through the speaker's remarks requires a good deal of effort. It is also tempting to dismiss ideas offered by people who are unattractive or abrasive and to embrace ideas offered by charismatic speakers.
Responding
Responding is acknowledging the message by reacting to the speaker in some fashion.
In short, all the above discussion mainly focuses on listening skill in communication as an important aspect of communication skills. Your skill and knowledge of listening, its definition, purpose, and process determine your overall strength as a successful professional.
If you have any queries or suggestions about today's topic of listening skill in communication, please feel free to leave your insightful feedback in the comment section below. Likewise if you are interested to know about different problems and issues with listening, please click Here. Thank You..!!
Our Social Presence
Facebook:
https://web.facebook.com/ewriter29/
Relevant Post:
https://www.ewriter29.com/skills/communication-skills/types-of-listening/