"We are living in dangerous times. Geopolitical tensions are at their highest level this century," UN Secretary General Antonio Guterres said.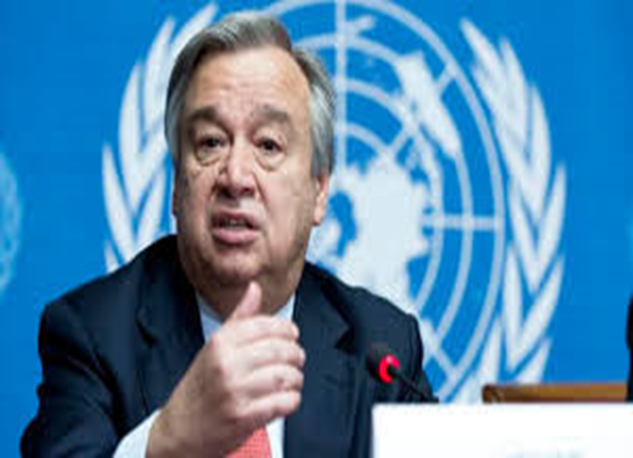 UN Secretary General Antonio Guterres showed his immense worry Monday over rising international conflict in the context of US-Iran tensions and called for "maximum restraint" amid the rising tensions between Tehran and Washington after the United States assassinated an Iranian top rank General.
"The New Year has begun with our world in turmoil," said Guterres in short comments at the UN headquarters in New York.
"We are living in dangerous times. Geopolitical tensions are at their highest level this century. And this turbulence is escalating."
However, Guterres did not openly allude to the escalating pressure and threat to peace in the Middle East after the US targeting of Qasem Soleimani, head of Iran's Middle East operations, in a drone strike a last week.
But his comments seemed focused, at least in part, at the two sides.
"This cauldron of tensions is leading more and more countries to take unpredicted decisions with unpredictable consequences and a profound risk of miscalculation," said Guterres in his remarks.
He further remarked that he had been observing and analysing the recent rise in tensions with "great concern" and remained constantly in contact with world leaders.
"And my message is simple and clear: Stop escalation. Exercise maximum restraint. Re-start dialogue. Renew international cooperation," he appealed.
"Let us not forget the terrible human suffering caused by war. As always, ordinary people pay the highest price. It is our common duty to avoid it."
Reacting to the US drone attack and consequent killing of Iranian military commander on Friday, a spokesman for Guterres stated the secretary-general had "consistently advocated for de-escalation in the Gulf."
"This is a moment in which leaders must exercise maximum restraint," the spokesman asserted. "The world cannot afford another war in the Gulf."
The United States on Friday last week assassinated Qasem Soleimani, the commander of the Iranian Quds Force, in a drone attack on Baghdad's international airport.
Iran declared "severe revenge" for Soleimani's death while US President Donald Trump said Tehran would face "major" US response if it ever dares to hit back.
Pomeo appreciates Guterres' efforts in the context of US-Iran tensions
US Secretary of State Mike Pompeo, according to a statement from the State Department, discussed the Middle East with Guterres on Monday.
Pompeo voiced his greatest applaud on Guterres's "continued diplomatic efforts," said spokeswoman Morgan Ortagus.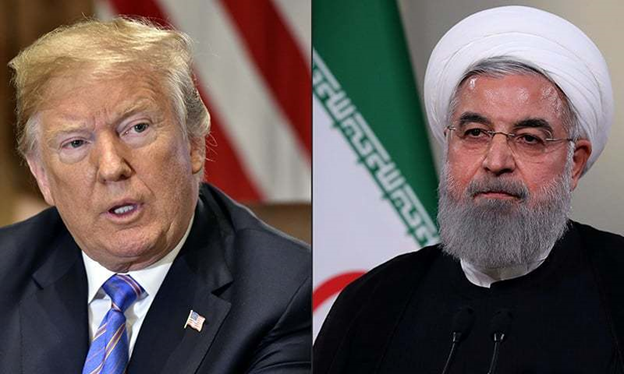 In view of the present global tensions and a rising war mania in Iran following the US killing of Qasem Soleimani, the Iranian Military General, it is binding upon the world community to come forward and de-escalate the surging heat of emotions on both the sides. Given that world is at the verge of self-destruction because of dangerous and sophisticated weapons present on both the sides, it becomes imperative for both US and Iran to curb their emotion and use diplomatic means rather than media talk which would do nothing but escalate the tension. If wisdom is denied a role to play, then nobody can imagine how damaging modern war can be.
The world does not know with what weapons world war III will be fought. But it is quite clear that world war IV will be fought with stones and sticks.
Thus a lot of restraint and sincere effort of world leaders are direly required in the context of US-Iran tensions to avoid any unwanted and bitter eventuality on the global scene.
Our Social Presence
Facebook: https://web.facebook.com/ewriter29/
Relevant posts: https://www.ewriter29.com/trending/enough-is-enough-no-more-nonsense-americans-on-streets-to-condemn-us-action-in-baghdad-killing-iranian-4-star-general/
https://www.ewriter29.com/trending/drone-strike-by-the-us-military-in-baghdad-irans-general-suleimani-killed/