Iran's decision to conduct a direct strike is a big gamble that can be the indication of yet another bigger devastating war, according to Sky News reporter Deborah Haynes.
People who believe they can guess the next move of either the US or Iran are living in a fools' paradise.
Moving rapidly towards a direct and unfortunate tussle which is at its peak point during the last four hot decades, the contending sides are under the leadership of the impulsive US president and a government in Tehran that is swayed by the emotion of ego and revenge as a result of killing of its top military general.
It seems logical that if the Iranian missile strikes against US and coalition bases in Iraq last night affected without any casualty of the US military, President Donald Trump could ignore the strike without any military response.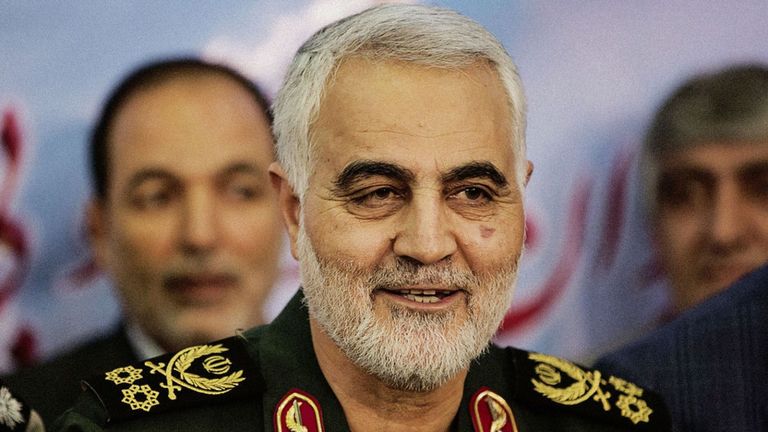 Though the Americans were expecting retaliation from Iranian side, they didn't exactly know the "how" and "when" of it. Iran's direct strike was never considered.
But the US commander-in-chief had declared to strike back as a revenge of the targeting of any American assets if Iran decided to respond and he believed that any failure to respond to any Iranian attack shall be read as a weakness rather than restraint.
"We do not seek escalation or war, but will defend ourselves against any aggression."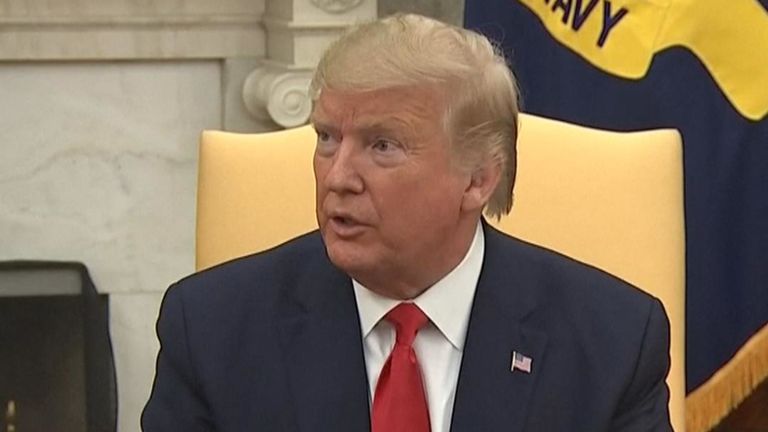 It is hoped that Mr. Trump can be persuaded to not to strike back if the losses from the Iranian action are worth bearing.
That there is not yet an immediate military response shows that US is waiting to evaluate exactly the situation in Iraq and planning the next steps before taking any public and explicitly bold step.
The US president in his Twitter message has given so for a message that has some breezy effect. He wrote: "All is well! Missiles launched from Iran at two military bases located in Iraq. Assessment of casualties & damages taking place now. So far, so good!
"We have the most powerful and well equipped military anywhere in the world, by far! I will be making a statement [on Wednesday] morning."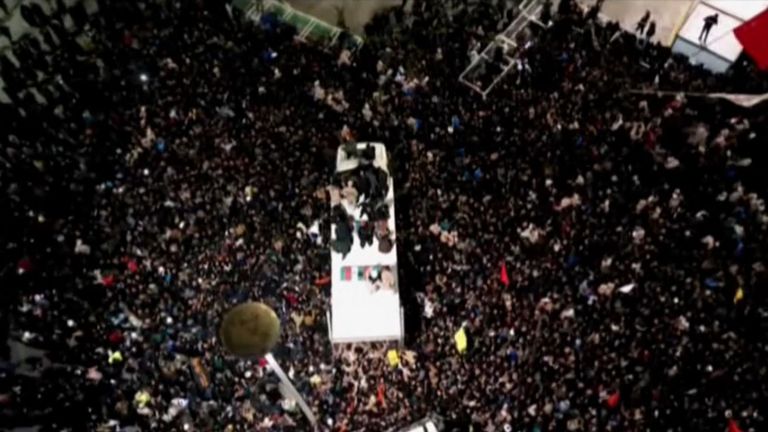 The tone is in a stark contrast with his Twitter message previously when he advised Tehran never to retaliate after the the death of Maj Gen Soleimani. He further said that his forces had marked 52 targets in Iran for their next move. These include "some at a very high level and important to Iran and the Iranian culture".
Following the US drone strike and subsequent Iranian retaliation killing US personnel in its base in Iraq, the world community has demanded to observe restraint to maintain peace on the globe.
Britain and its European allies also want both sides to walk back from the brink of war which has no other way back without destruction.
The fact that no Britis military personnel were killed or injured in the Iranian strikes –though they too were present at the targeted bases—will keep the UK stuck to its stance of urging restraint.
All of the analysts are puzzled and surprised at Iranian attack choosing to target only the US positions directly.
It was expected that the retaliation from the regime in Tehran would play its strengths using backdoor channels like the cyber-attacks, proxy forces, and other non or less conventional formats of attacks—to make life hard for the Americans and make it much more difficult for Trump to defend his decision of lobbing missiles on Iran as a result.
Instead the Supreme Leader, Ayatollah Ali Khamenei, opted for the direct strike.
It is a big gamble that may yet be the next step towards war. And if it proves to be the next step, nobody can be sure if there would be any further step!
Our Social Presence
Facebook: https://www.facebook.com/ewriter29/
Relevant Post: https://www.ewriter29.com/trending/drone-strike-by-the-us-military-in-baghdad-irans-general-suleimani-killed/