Being able to communicate effectively, or having the power of effective communication skills, is undoubtedly the most significant and important of all life skills including the soft interpersonal skill. This article focuses on the Definition and Importance of communication skills in Business and organizational life. Before going into the details, first, let us know about the technical definition of the term Communication and Business Communication.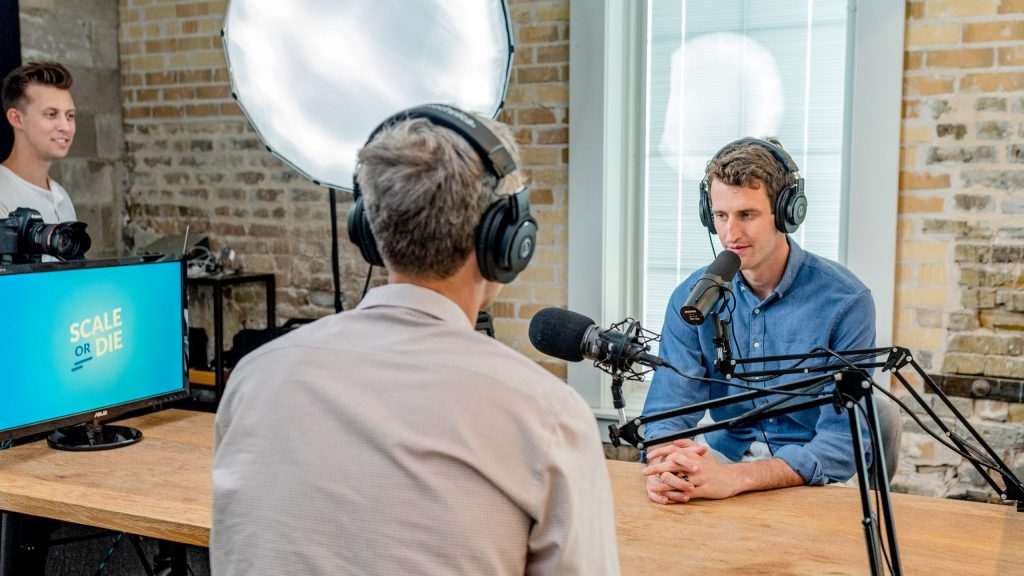 Definition of Communication
Communication is the process of exchanging ideas between two or more than two persons, objects, or persons and objects, with the desired feedback as to their objective.
Examples:
Persons: Two or more than two persons talking face to face, chatting on mobile, or writing letters to one another.
Objects: One mobile phone sending signals to another mobile phone, Computer sending data to the printer, etc.
Persons and Objects: A person giving commands to a computer system, a mobile phone, or a fax machine.
Definition of Business Communication
It is the sharing of information between people within an organization that is performed for the benefit of the organization. In addition, business communication also refers to how a company shares information to promote its products or services to potential consumers.
What is Importance of Communication
The importance of communication can be calculated from the fact that it is one of the basic requirements of any job, big or small. Skill in speaking and writing is useful in all areas of business, such as management, technical, and social positions.
Thus having excellent communication skills always gives an edge to those who have them. It has a rich history. The ancient world, both the East and the West, gave a lot of importance to oral communication. Writing had not evolved in those days therefore, they totally depended on spoken communication. Accordingly, in ancient Greece and Rome, it was necessary to communicate orally when dealing with matters in assemblies and courts. During the Medieval and Renaissance Periods, the oral tradition progressed. As writing became more important as a permanent record of communication, authors and books on written communication principles were written. Therefore, it can safely be said that today's principles of writing are a mixture of ancient oral and written traditions.
Advantages of Communication Skills in your Career
Your career success depends on your better skill in written and oral communication. Hence, this ability is a valuable asset for you.
In this way, if your work is related to mental work instead of physical work, your progress will depend on how effectively you convey your message to others.
Similarly, good communication skills are found in every job description. Communication is a basic responsibility in many careers, such as Customer Relations, Labour Relations, marketing, Public Relations, Sales & Teaching. Moreover, it is also required in government and non-profit organizations. In short, these skills play a major role at every level.
Even if your work is mainly with figures, as in the accounting profession, the ability to communicate with those who read your financial reports is necessary.
A quality for Promotion
It is said that there is no royal road to promotion. However, in the field of business, there is one royal road to promotion. It is the road to effective communication skills. Hence, an executive must have the ability to communicate if he wants promotion and success in the job. Moreover, through effective communication skills, one can get the attention of the top management. Those who cannot communicate effectively in either oral or written communication remain in the same positions.
Communication and Global Market
Your skill and expertise in communication, inside and outside your country, have a great effect on all your goals and targets. Moreover, your ability to speak and write effectively also has a lot of positive effects on the image and work of your organization. Likewise, these qualities will help you to be successful in your interaction with international business people. Also, it makes it easy to deal with people from different parts of the world.
Thus, always remember that "To the customer, you are the company". Your dealings with customers, and the public, reflect your company. Important communications can make a difference in your company. Since each message communicates an essential quality and culture of your company, your good name is always at stake. Your communication can either build goodwill or destroy it.
Messages are written to international customers and other business contacts are sensitive to the readers. It can build and/or destroy your goodwill as well as that of your organization. So, be especially careful while communicating with international people.
The ability to communicate effectively with others is repeatedly named as the top quality of a successful businessman. You, as a businessman, maybe a very intelligent person; but if you cannot get your message across to others you will be considered as less intelligent. Because, ideas are common, but the ability to communicate ideas effectively to others is rare.
If you are a skilled communicator, customers and businessmen form a better impression of you and your organization. This impression is based solely upon your ability to communicate. An effective business message builds or retains goodwill which is very important for any organization. Because the exchange of written communication is vital to a businessman for promoting goodwill, the art of producing effective correspondence will help ensure your success in business.
Communication as your Trademark
So, your ability to communicate is, in fact, your trademark. Your memos, letters, and reports demonstrate your ability or lack of ability to communicate. Presenting yourself through your communication will project a favourable image. as well as promote successful business operators both internally and externally.
Besides, as a businessman, you are required to run the work of your organization smoothly. You have to clearly transfer your objectives, policies, method of working, etc. to the people working with you at different levels. so this ability to communicate is very crucial for you as a businessman for basic managerial functions.
As a businessman, you will regularly plan, design, and control affairs to maximize your production and minimize your cost. therefore, your ability to communicate effectively is going to help you from the brainstorming step to implementing the objectives that you chalk out for the promotion of your business.
Another factor that is important for a businessman to achieve the desired objective in decision making. Here again, able to communicate both orally and in writing helps you make the most of yourself and of your organization.
Above all else, your ability to communicate helps you in understanding human relationships. Being an effective communicator you can interact effectively and positively with others. This situation, thus, results in an open climate of communication within an organization as well as outside it. So communication is of paramount importance for a businessman to be successful in his business.
Relevant Post
Our Social Presence