Communication Problems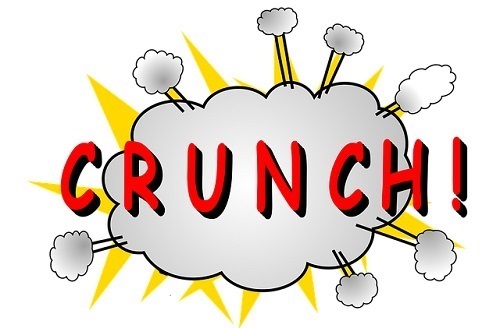 This article discusses various concepts and communication problems that may arise from time to time. Business communication is different from private and personal communication. It is different in form and content. Main purpose of business communication is to have an effective sharing of information with a desired feedback. In fact, no two persons are alike in the world. They may have good communication skills, but, as they are different form one another, there may come some problems in exchanging messages. Following are some concepts and communication problems that can create hurdles.
Noise
understanding level
Perception of Reality
Conventions of Meaning
Values, Attitudes and Opinions
Social and Cultural Behaviour
Emotional States
Stereotyping
Gender Difference
Noise
Noise is commonly known as one of the communication problems that create hurdles in communication. It may be internal or external. Internal noises are a person's thoughts and feelings that interfere with the communication process.
External noises are sights, sounds and other things that draw one's attention away. Another kind of noise is semantic noise. Semantic noises are the unintended meanings that are produced by certain words. In other words semantic noise refers to incorrect use or misunderstanding of words and grammar. Whether internal, external or semantic, noise remains a major factor that creates communication problems.
Understanding Level
Understanding level is still another important factor for the communication problems. For successful business communication, it is very essential that the sender and the receiver have same level of understanding. Thus, the symbols and words they use should create the same meanings in both, the sender's and the receiver's mind. But, due to difference in their mental approaches, messages become open to misunderstanding. It is quite possible that one particular word or symbol create different meaning for the sender and the receiver. It is, therefore, important that both, the sender and the receiver have common or at least closer levels of understanding.
Perception of Reality
Of all the communication problems, Perception of reality is the most important and the most common one.
As people's mental levels are different, perception of Reality varies from person to person. The world of reality is very complex. Each person's mind is different. So, people create their own personal realities by processing the data through there own mental filters. Hence, what is real for one person might not be real for the other. On the basis of perception of reality, people make various abstractions, inferences.
Abstracting
Abstracting is a process of summarizing or shortening. Focusing on some details and omitting other, on the basis of their importance, is called abstracting. Therefore, whether we write or speak, we are usually restricted by time, expense, and space. In this way, we always keep the things short. Hence, we just go for the things that we think are important to communicate. But, the risk of abstracting is due to different perceptions of realities of the sender and the receiver. Consequently, what is important for the sender might not be important for the receiver. Thus, the receiver doubts the integrity of the sender. This misunderstanding creates communication problems in the way of effective communication.
Inferring
Conclusions made on the basis of previous evidence are called inferences. People make inferences all the time. Some inferences are both necessary and desirable, while others are risky, even dangerous.
Necessary, Desirable Inferences
When we go to the office of a businessman, we assume that we will be treated professionally and hospitably.
While we talk to somebody in information office of an organization, we infer that he/she will be expert in the art of communication.
When we see some officer running out of his/her office, we directly assume that there is some emergency.
When we drop a letter to a mail box, we infer that it will be delivered to our intended reader.
Most of the time, these inferences are correct. However, they prove wrong sometime. Thus, such a situation causes misunderstandings.
To avoid misunderstanding of communication, it is necessary that sender and receiver take a common view of the situation. For this purpose, the sender and the receiver must have a perception of other's world of reality. This will help in taking an objective view of the situation, which will minimize the possibilities of mistakes and communication problems.
Conventions of Meaning
Conventions of Meaning is another aspect of the concepts that are the sources of many communication problems among people
Symbols are signs for things that exist. Connections between signs and their referents are unique to each individual because of their personal experiences. The knowledge people have about a subject or word, affects the meaning they attach to it. Different word interpretations are especially notable in miscommunicated instructions, and in reactions to denotations and connotations.
Miscommunicated Instructions
When the two communicators take different meanings from the same words, or use different word for the same meaning, miscommunication occurs. Commonly, miscommunication occurs in almost all walks of life. To avoid communication problems when you give instructions or discuss issues, be sure your words convey the intended meaning to the recipient. Similarly, when you are the recipient of unclear instructions, before acting on them, ask questions to determine the sender's intended meaning.
Denotations and Connotations
Denotation is the dictionary definition of a word. Hence all people agree on dictionary meanings. Denotative words are straight forward with a single meaning. Similarly, they are clear, and do not create ambiguity. Such words give information without personal opinion. In other words, they do not discuss the positive or negative aspect of a person, product, or event.
On the contrary, some words have connotative meanings, arousing qualitative judgments and personal reactions. The term house is denotative. On the other hand, Mansion, villa, home and cottage have the same meaning, but also some deeper connotative meaning. In short, connotation denotes not only denotations but also some subjective meaning. Another example is girl. It refers to a female human being. Similarly, words daughter, wife, sister refer to the same person with some associations in the form of her parents.
Values, Attitudes, and Opinions
Values, attitudes, and opinions are also a big factor that cause communication problems. What is most important for effective and successful communication is that the sender adapts the message to the views and mental filters of the recipient. Success of communication depends on the values, attitudes and opinions of the communicators. One should not forget that every person and every organization has a unique filter that always affects their response. These are discussed as under:
Favourable or Unfavourable Information
If the information is favourable, the response of the receiver will be positive. If the information is unfavourable, recipients' reaction will be negative.
Complete or Incomplete Information
Similarly, people react according to their attitudes towards the information. They do not analyze the facts. In such situations, the complete and incomplete information determines their response.
Closed Minds
Some people have closed minds. They react positively if they think it is in their benefit. If otherwise, they become resistant. For example when somebody borrows a loan, and when he is told to pay.
Sender's Credibility
Similarly, people react favourably or unfavourbly according to sender's credibility. When personal, business, or environmental stress occurs, attitudes towards messages may be affected. Life's stress affects one's ability to send effective messages and colour one's responses when one receives them. Sensitivity to one's own state of mind as well as to that of the receiver helps to communicate the messages in positive way.
Social and Cultural Behaviour
Social and cultural background also plays a vital role in determining viewpoints of people thus creating communication problems. Social and cultural inheritances of a particular group of people undoubtedly condition their behaviour. Two people with different social and cultural status do not easily understand each other's point of view. This eventually leads to misunderstanding of communication. To Bridge this barrier it is important that while communicating, the sender and the receiver remain thoughtful of each other's social and cultural background.
Emotional States:
Another important factor creating communication problems is the emotional state of the communicator. Equally important is the emotional state of the receiver. A highly charged emotional state, at the time of interaction, is always likely to lead to misunderstanding. Thus, more than often, it becomes a barrier to communication. For meaningful communication, it is necessary that the persons involved in communication do not let themselves be carried away by their emotions.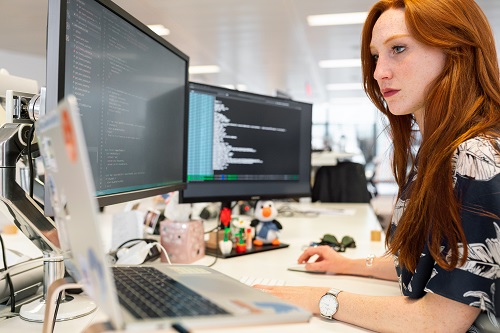 Stereotyping:
Stereotyping means "having generalized perceptions about others". It is a fact that communication is seriously affected by stereotyped impressions. Sometimes communicators ignore individual differences between persons and organizations. They view and treat all persons and organizations alike, identifying them as belonging to a general group. This type of treatment always runs the risk of distorting reality which in turn affects the results of communication, and ultimately adds to the communication problems.
Gender Differences:
Every individual has an unique personality. People have different abilities, traits, and dispositions. No two persons have similar mental filters. These differences become more visible on the basis of gender. When we compare the actions and reactions of the men with those of women, we find a lot of problems. Men and women are socialized differently. As a result, they arrive at conclusions that are totally different from each other. What is good for male gender, may not be good for female gender.
Likewise, what is good for female gender may not be taken as positive by the male gender. This difference between the two genders becomes more important in communication and, if ignored, proves to be a source of communication problems.
If you have any questions or suggestions regarding the above discussed communication problems, please feel free to leave your valuable feedback in the comment section below. Thank You!
You May Also Like to Read
• The 7C's of Effective Communication
You can Find Us
Facebook
https://web.facebook.com/ewriter29