By Tara Dixon & Martin O'Hara free Pdf Download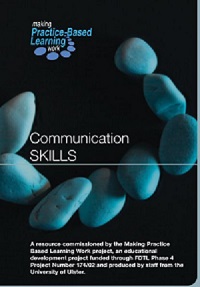 Book Description
This resource book titled Communication Skills-Practice Based Learning by Tara Dixon and Martin O'Hara gives a basic introduction to effective communication for learners of Communication Skills. The first section deals with the key modules of the communication process. The next few sections explore the elementary skills needed for effective communication, along with some backgrounds for Communication Skills. These include giving presentations and feedback meetings. These perspectives and contexts are thoroughly discussed and supplemented with guidelines to facilitate the learners.
Authors: Tara Dixon & Martin O'Hara
Language: English
For valuable books and educational material Please visit our website. Please leave your valuable feedback in the comment section below. We value your feedback as a help to improve our services. Thank You!
Relevant Posts
A Guide to Write as an Engineer By David Beer & Davic Mc Murrey
Business and Report Writing Skills
Kahe Faqeer By Sarfraz A. Shah
Faqeer Rang by Sarfraz A. Shah
Find Us
Facebook